Call us anytime for experienced snake removal.
Snakes can be pretty scary. You never know for sure if they are poisonous or not. Snake bites can be deadly, so if you find a snake on your Charlotte, North Carolina property, it is best to stay as far away from it as possible. Until you can be 100% sure the snake is not poisonous, it is best to leave it alone. So what do you do if you find a snake on your property? Do you just leave it alone and hope it slithers away? It really is best to call us and come and have us get rid of the snake for you. Our snake removal services are safe and will not put you or anyone in your family in danger. We will expertly handle the situation and do our very best to keep everyone involved safe.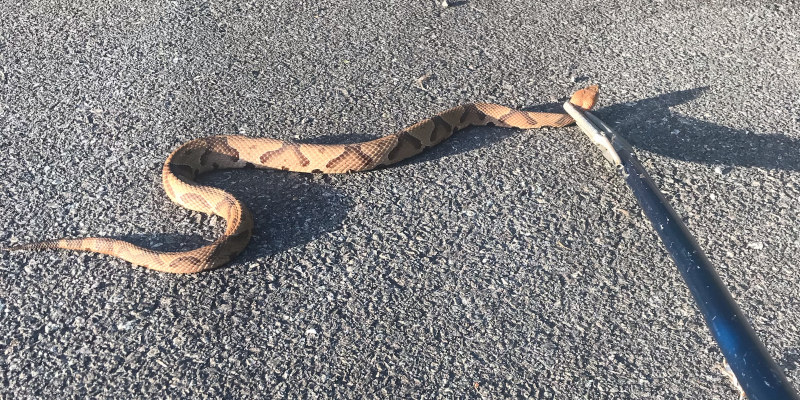 You might be tempted to leave the snake and think that it won't hurt anything. While this might be true in some instances, it could also backfire. Snakes will attack anything they feel threatened by. This includes your family dog, cat, or even your children. Snakebites can be fatal to animals as well as humans, so even if you think the snake will not harm you or any other people, you need to worry about the safety of your pets too. The last thing you want is a snakebite that you could have prevented. The safest thing to do is remove all people and pets from the snake's vicinity and call us for snake removal.
At A-1 Wildlife Control, we offer experienced snake removal services in your area. Our team is well-trained and knows exactly how to safely get rid of the snake to prevent anyone from getting hurt. You can count on us to help keep everyone safe.
---
At A-1 Wildlife Control, we offer snake removal services for customers in Charlotte, Matthews, Dallas, Mint Hill, Huntersville, Indian Trail, Cornelius, Concord, Gastonia, Kannapolis, Monroe, Belmont, Kings Mountain, Pineville, Waxhaw, and Midland, North Carolina and Clover, Fort Mill, Tega Cay, Chester, Lancaster, York, and Rock Hill, South Carolina.