We offer raccoon removal to get rid of unwanted pests.
When a raccoon decides to take residence on your property, it can turn into a pretty bad situation. Raccoons may look cute, but they can be nasty little things. They have a mean side and can pick fights with your pets. If you have chickens, they might think they are a snack and try to get into your chicken coop. Raccoons also love to get into your garbage cans and scatter garbage everywhere. This can attract bugs and rodents and cause a lot of problems. This is why you need us to come and get rid of the raccoon for you with our excellent raccoon removal services. We will take care of everything for you so you don't have to worry about the raccoons causing any more problems for you.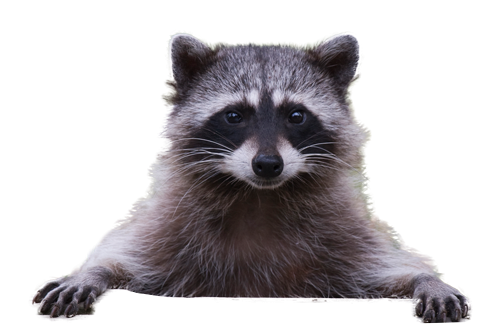 When you call us at A-1 Wildlife Control for raccoon removal, we will schedule a time to come to your property and check out what is going on.
We may not see the animal right away, but we will set traps and come back and check on them until we successfully catch the raccoon.
If you have more than one raccoon, we can set multiple traps to make sure we catch them all. We will come back as often as needed until your raccoon problem is completely taken care of.
If you live in Clover, South Carolina or the surrounding areas, call us today if you are having problems with raccoons on your property. Our raccoon removal services are very effective, and we do great work. We have fair pricing, offer great customer service, and get excellent results. If you have unwanted wildlife in your yard, garage, shed, or even your home, we can remove the animals for you so you don't have any further problems.
---
At A-1 Wildlife Control, we offer raccoon removal services for customers in Charlotte, Matthews, Dallas, Mint Hill, Huntersville, Indian Trail, Cornelius, Concord, Gastonia, Kannapolis, Monroe, Belmont, Kings Mountain, Pineville, Waxhaw, and Midland, North Carolina and Clover, Fort Mill, Tega Cay, Chester, Lancaster, York, and Rock Hill, South Carolina.