We are the #1 ranked, rated, and referred wildlife control company in this area on the most credible review platforms.
While wildlife is often beautiful and important, that doesn't mean you want to share your home or business with bats, squirrels, raccoons, birds, snakes, moles, or voles. These animals can be very destructive on your property by chewing holes through your walls, damaging air ducts, ruining your crops or plants, and more. Some animals may even be dangerous because they can spread diseases. However, when you contact our highly trained and professional team at A-1 Wildlife Control, you can rest assured that we have the wildlife control solutions you need.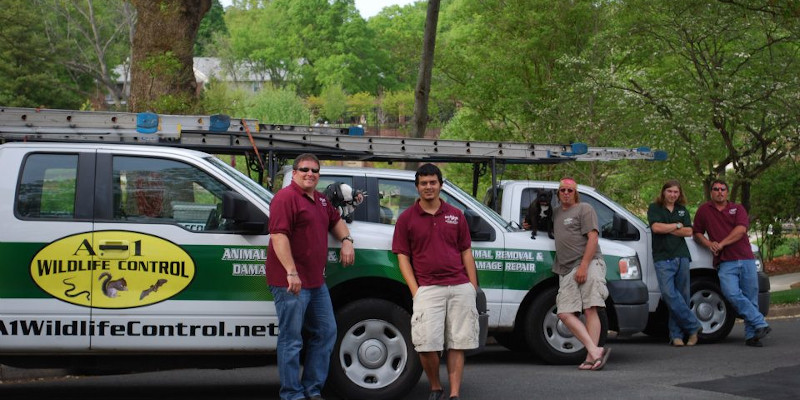 We follow a detailed process when we provide wildlife control, and it begins by identifying what your problems are. Once we have thoroughly inspected your property and determined which animals are wreaking havoc and how, we will locate any entry points and set up traps to remove the wildlife. We always follow state requirements to remove the animals as safely as possible. Once we have successfully trapped and removed them, we will repair any damage they have caused and then use preventative steps to stop them from returning.
We have been in the wildlife control business since 1994, and throughout our time, we have been recognized for our expert services. We are the #1 ranked, rated, and referred wildlife control company in this area on platforms such as Angie's List, Google reviews, Yelp, Better Business Bureau, and Next Door. We have also received many awards. We are grateful to our customers, and we will continue to be your best choice for wildlife control in Chester, South Carolina. Call today for more information.
---
At A-1 Wildlife Control, we offer wildlife control services for customers in Charlotte, Matthews, Dallas, Mint Hill, Huntersville, Indian Trail, Cornelius, Concord, Gastonia, Kannapolis, Monroe, Belmont, Kings Mountain, Pineville, Waxhaw, and Midland, North Carolina and Clover, Fort Mill, Tega Cay, Chester, Lancaster, York, and Rock Hill, South Carolina.