Remove that snake right away from your home.
The thought of a snake getting into your home makes your skin crawl. Whether there's a gap in your crawl space that let a snake in, or an open door allowed a snake to make itself at home, there's one thing that's for sure – you want that snake out of your home and back out in the wild as soon as possible.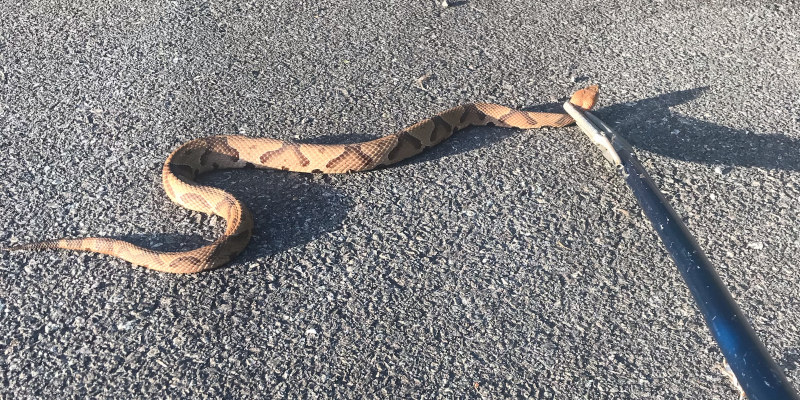 When you need responsive, quick, and effective snake removal, call us at A-1 Wildlife Removal. We know that you don't want that snake slithering around your home for long, so we'll respond to your call for help right away and remove the snake from your home in Belmont, North Carolina as quickly as possible.
Although not all snakes are poisonous, a snake will bite and attack whenever it feels threatened. This poses a risk to yourself, your family members, your kids, and even your pets until the snake is gone. While you wait for us to arrive and provide snake removal help, we recommend waiting away from the area where the snake is, or even leaving your home. Once we're done with the snake removal process, you'll be free to go back inside and get back to your normal life.
Our well-trained team knows how to effectively remove snakes without anyone getting hurt, and we should be your first call if you ever notice a snake slithering around your home. For more information about our snake removal services, reach out to us today.
---
At A-1 Wildlife Control, we offer snake removal services for customers in Charlotte, Matthews, Dallas, Mint Hill, Huntersville, Indian Trail, Cornelius, Concord, Gastonia, Kannapolis, Monroe, Belmont, Kings Mountain, Pineville, Waxhaw, and Midland, North Carolina and Clover, Fort Mill, Tega Cay, Chester, Lancaster, York, and Rock Hill, South Carolina.