We will make possum removal easy for you.
Animals are great, but not when they are in your yard where you don't want them. This is especially true with possums. These little critters seem cute until they decide to move in and take over your space. Possums can grow to be fairly large and can wreak havoc on your yard. They will eat your plants and destroy your garden. Possums can also carry diseases, so while they might look cuddly, they can actually be dangerous to you and your family. If you have an unwanted guest on your property or even in your Charlotte, North Carolina home, we can help you with our possum removal services.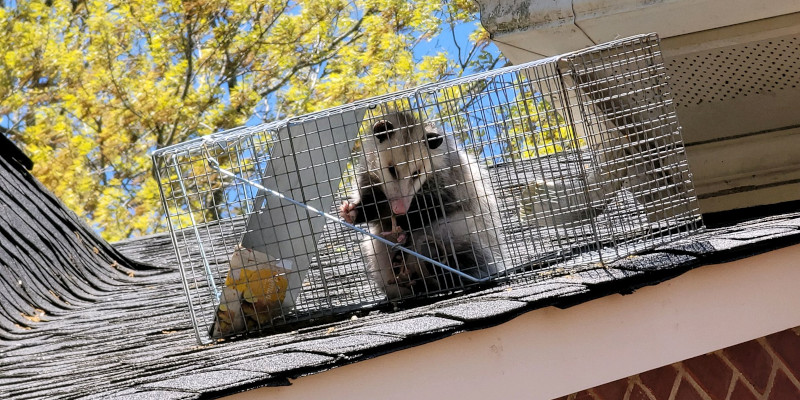 At A-1 Wildlife Control, we offer experienced possum removal for your home and property. If you are dealing with a possum, you should have us come and remove it for you. If you don't know what you're doing, you could end up getting hurt or hurting the possum unnecessarily. We use live trapping and other means to remove the possum from your property. If it is possible for us to catch the live possum, we will relocate it to somewhere safe, in its natural habitat. We will make sure the possum is gone for good and that it does not cause any more damage to your property. We will take care of everything for you so you don't have to worry about it anymore.
Contact us today if you would like to learn more about the possum removal services we offer. We will answer any of your questions and go over pricing with you. Our animal removal experts have the knowledge, training, and experience to remove the animal safely and make sure no one in your family gets hurt by it. We do great work and take great care to rid your property of unwanted wildlife. We know it is such an inconvenience to deal with wild animals, which is why we will take care of everything for you.
---
At A-1 Wildlife Control, we offer possum removal services for customers in Charlotte, Matthews, Dallas, Mint Hill, Huntersville, Indian Trail, Cornelius, Concord, Gastonia, Kannapolis, Monroe, Belmont, Kings Mountain, Pineville, Waxhaw, and Midland, North Carolina and Clover, Fort Mill, Tega Cay, Chester, Lancaster, York, and Rock Hill, South Carolina.