When it comes to wildlife removal, some animals are easier to chase out than others. Birds, for instance, can pose a serious challenge to remove, due to their flight, small size, and maneuverability. Fortunately, our team at A-1 Wildlife Control is here to provide expert bird removal services when the need arises, and in this article, we will share some advice about what to do in the event that a bird gets into your home.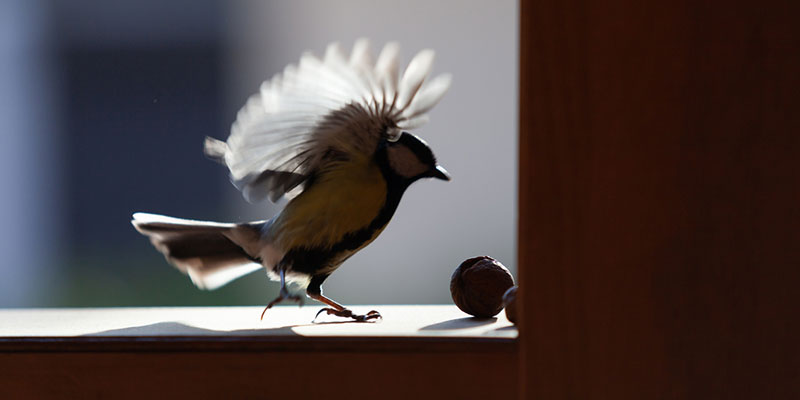 Lock Down the Area- As the first step in bird removal, you should do all you can to close off the area and cut off any routes that lead further into your home. Close doors into other rooms, and make sure that cabinet and closet doors are also shut to prevent the bird from getting stuck in a small space. In addition, turn off your ceiling fan, cover hot pots and pans, and remove pets from the room in order to prevent the bird from getting injured.
Create a Clear Exit- Next, choose one window in the room to act as an exit, and open it as wide as you can. If there are other windows, close their blinds or curtains while opening the ones over the exit window in order to encourage the bird to fly towards the light and air. You can encourage it to fly out by holding up a bedsheet and walking towards the bird, effectively creating a wall to squeeze it out. Once it's out, close the window, and then wash the sheet.
Call for Backup- If the above tips don't work, it's time to call for professional bird removal services. Our team has the right tools to get the bird out of your home, using live trapping and other means if necessary.