At A-1 Wildlife Control, we are bat removal professionals who can help you out if you find a bat flying around your home. But before we can take care of the bat removal process, there are several steps you should take first to make sure the rest of the process is successful.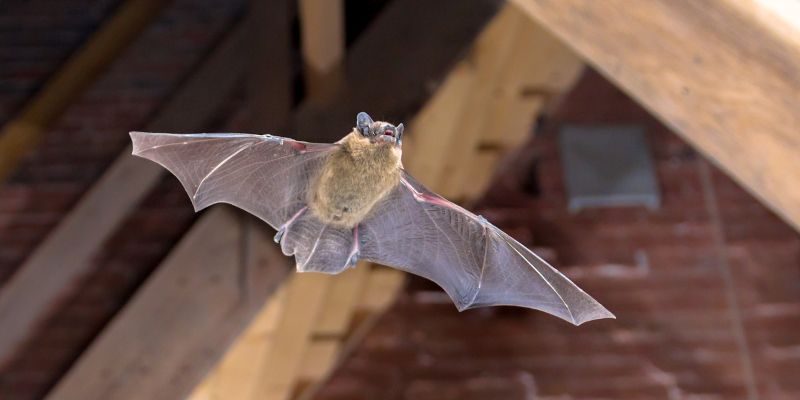 When you notice there's a bat in your house, you may start to panic. Whatever you do, try to stay calm. This will only make the situation worse and could lead to rash decisions that affect your health and safety.
Most importantly, do not try to get rid of the bat on your own. Refrain from trying to use a net or another method to catch the bat. Instead, call us for bat removal services as soon as possible.
While you wait for us to arrive, try to shut the bat in a single room to keep it isolated. For instance, if you find a bat hiding in an upstairs bathroom, make sure that the door to that room stays closed until we get there.
You should also not stay in the same room as the bat. If you cannot isolate the bat in a single room, consider leaving your home and waiting outside for us to get there.
We respond quickly to requests for bat removal, so you don't have to worry about the bat staying in your home for very long. If you need help with any type of animal control in your home, don't hesitate to give us a call!